Tenerife walking holidays
---
Tenerife is a fantastic holiday location for walkers and hikers. Fascinating routes course through dense forests, plunging ravines, 'other worldly' volcanic landscapes and unspoiled coastlines; in some places it's possible to walk all day and never encounter another living soul.
Tenerife on foot – the best footpaths in Tenerife map pdf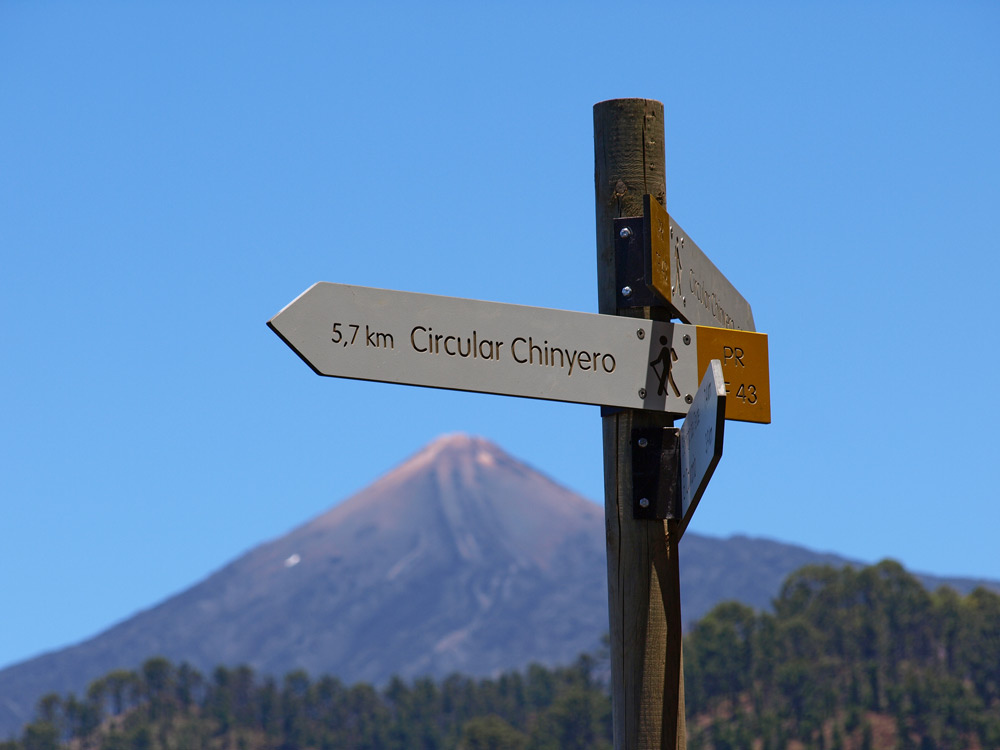 Tenerife is a mountainous island characterised by valleys and ridges rising to high mountain plateaus and 3km peaks. Most walks are on trails and footpaths which can be rocky and steep in places, but offer spectacular views and stunning scenery.
Tenerife walking routes, hiking trails Tenerife
Remember: Prevention, Information and Knowledge are the key to avoiding unpleasant situations.
Make sure you always have somebody else to walk with, stick to the marked footpaths and respect the way of life, privacy and property of the local inhabitants.
If you keep your noise levels down, you will discover just how much life there is all around you.
Take any rubbish with you, even organic waste. This will help preserve the beauty of the scenery and prevent the proliferation of rodents in the area. Take special care with cigarette butts.
Picking up plants, animals or other items from the environment may entail the loss of irreplaceable resources.
The people who take care of these Protected Nature Areas would be very grateful if you let them know about any incidents you may have noticed on your walk.
Remember that the Island's environment is as unique as it is unpredictable. It must be enjoyed responsibly and sensibly. Take special care in natural areas and don't forget that accidents can happen at any time.
Pay attention to signs.
Check the weather forecast? to make sure the conditions are suitable.
Wear suitable clothing and footwear for hiking and always pack your mobile phone, sunscreen, a hat, a coat, a waterproof, enough food and plenty of water in your backpack.
Let your family and/or friends know which route you will be taking and bear in mind how many daylight hours you will need to complete it.