Time in Tenerife
In Tenerife, as in the rest of the Canary Islands, the time zone is the same as GMT. Even in summer clocks here are moved forward an hour. This means that the time is the same as in the United Kingdom, Portugal, Ireland and an hour less than the rest of Spain and countries such as Germany, France, Austria, Italy and Sweden.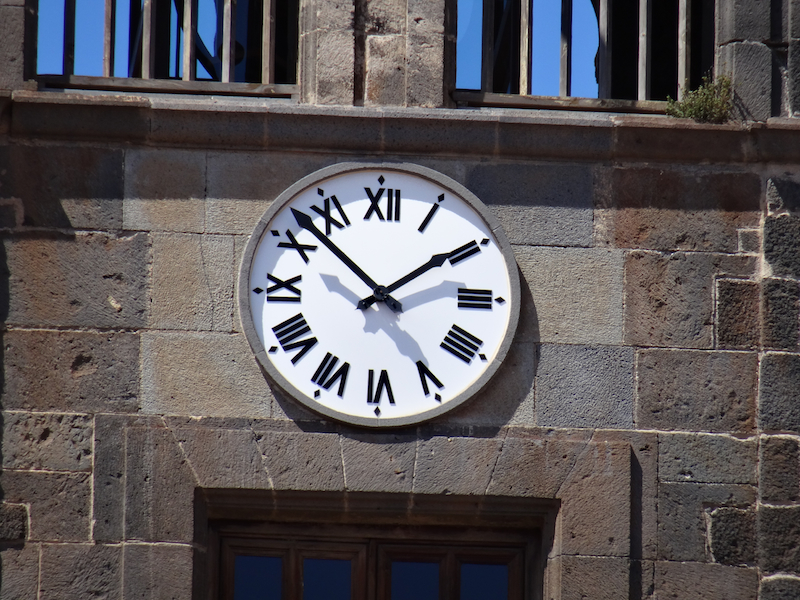 As for the daily routine, the local people on Tenerife follow the same one as in the rest of Spain with lunch and dinner usually starting later than is common in much of Europe. However, in tourist resorts the establishments offer flexible hours to adapt to the routine of most visitors.
Banks – Banking hours
There are banks in every town and village in Tenerife and in larger cities and tourist resorts there are many. Opening hours for banks are from 08.30 to 14.00 hours from Monday to Friday.
Some also open the occasional afternoon or Saturday mornings but only between October and June. Outside these hours you can still use the 24-hour cashpoints.
Shop opening hours – When to go shopping in Tenerife
Normal opening hours in Tenerife are from 10.00 to 13.30 and 17.00 to 20.30 hours. However, in tourist resorts the opening hours are longer from 10.00 until 22.00, sometimes even later. The shopping centres are also open throughout the day from 10.00 to 22.00 hours.
On Sundays and Bank Holidays only the shops in tourist resorts are open, those in Santa Cruz de Tenerife and La Laguna and other non-tourist towns are closed. However these shops do open in December and a few Sundays during the year.
Also see: