Canarian food
The vegetable products grown in the Canary Islands have less presence of pesticide residues than imported ones and, therefore, the consumption of the former is safer, the Regional Minister for Agriculture, Livestock, Fisheries and Water, Narvay Quintero.
Quintero made a strong statement in the presentation of the European project Pervemac II, which involves the Canary Islands, Madeira, Azores and Cape Verde, and whose objective is to analyze the presence of pesticide residues in crops to promote a healthier diet based on The consumption of local productions.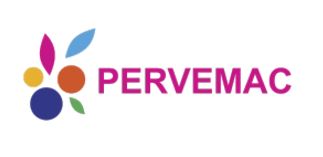 The Pervemac II is the continuation of Pervemac I, in which 1,260 samples of fruits and vegetables were analyzed, 866 of the Canary Islands. Thanks to this experience, it was concluded that there was a greater presence of pesticide residues in the imported products than in the premises, the Ministry reported in a statement.
"This shows that the consumption of the local product not only has the advantages already known of closeness, freshness and quality, but it is also a safer product in terms of quantity of pesticide residues, which brings added value ", According to Quintero.
However, in Pervemac I, 40 cases of breaches of maximum residue limits in local production were detected due to the use of unauthorized plant protection products for that crop, "as a consequence, in almost all cases, of ignorance only of A malicious use, "said counselor Quintero. This reason justifies the need to "continue with the aforementioned project and to continue working with the producers on formative matters to achieve a more sustainable agriculture," he added.
This research project, co-financed by the EU, involves the public company Gestión del Medio Rural (GMR), the Directorates-General for Agriculture and Public Health of the Government of the Canary Islands, the Technological Institute of the Canary Islands (ITC), the University of Las Palmas Of Gran Canaria (ULPG) and the University of La Laguna (ULL).
The Regional Secretariat for Agriculture and Fisheries of Madeira, the University of the Azores and Cape Verde, the Directorate General for Agriculture, Forestry and Livestock of the Ministry of Agriculture and Environment, the National Institute of Public Health, the Regulation and Supervision of Pharmaceutical and Food Products (ARFA) and Inida.
The program of action includes the development of an exhaustive program of monitoring and analysis of residues of pesticides, mycotoxins and heavy metals in fruits and vegetables, as well as cereals and wine.
Courtesy of EUROPA PRESS