Siam Park Tenerife – one of the most exciting water parks in Europe
Siam Park Tenerife waterpark is one of the biggest in Europe and bursting with exciting rides and beaches set against an exotic Thai backdrop. With over 30 attractions, there's something for all the family, whether you just want to chill out or launch yourself into the pulse-racing rides.
These are just a few of the water rides which have made the Park so popular over the last few years since its opening in 2008. Hold your breath as you hurtle down the near-vertical Tower of Power.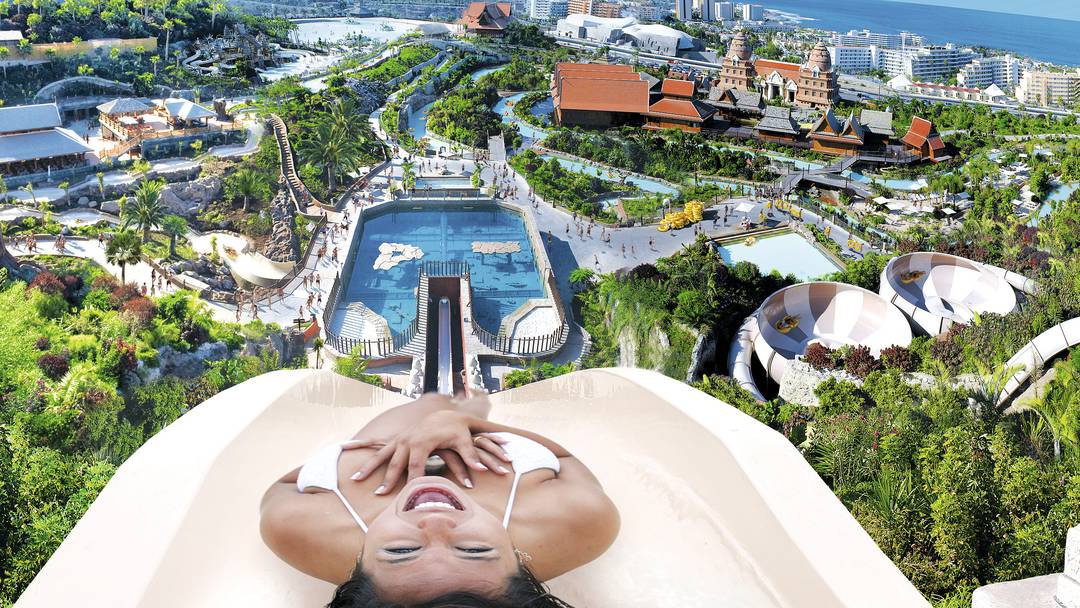 Siam Park TenerifeDefy gravity as you raft through the jaws of The Dragon into a fast-spinning cone. Or catch the surf at the Wave Palace, raft the Mai Thai river or unleash the tots on The Lost City. And when you need a breather, you can relax on the white sands of Siam Beach, shop at the Floating Market or watch the cheeky sealions.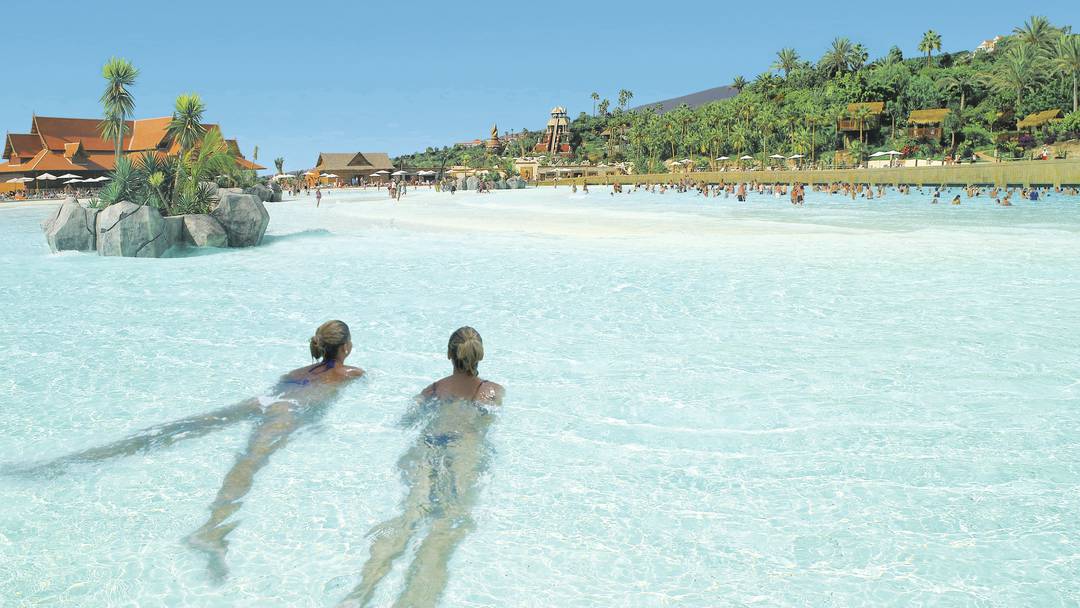 A lot a great thrilling rides and attractions! The wave machine beach is amazing – it really is the best waterpark.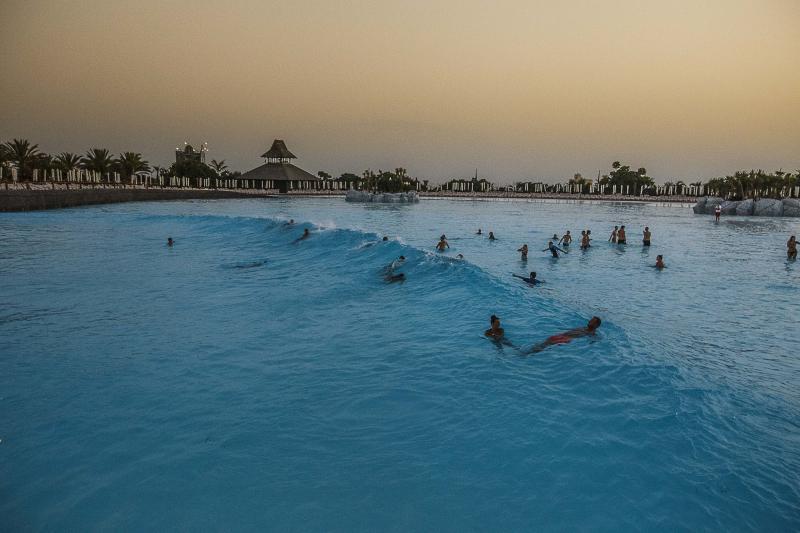 Fun and adrenaline under the moon of Siam Park in Costa Adeje TenerifeAdd teahouses, bars and restaurants and you've got yourself a perfect day trip to add to your holiday scrapbook.
Siam Park free bus service
The free bus from various points along the coast.
Siam Park's complimentary bus service departs from Adeje, Playa de las Americas and Los Cristianos; the journey to Siam Park is roughly 30 minutes from each destination.
Adeje:
CC El Duque- 9.35 am /Fanabe Plaza- 9.40 am /Ocean Park 9.45 am
Playa de las Americas:
El Dorado- 9.35 am /Tenerife Princess- 9.40 am / Llanos de Troya- 9.45 am
Los Cristianos:
CC Pasarela- 9.20 am/ Princess Dacil- 9.30 am
Safety advice for Siam Park
Siam Park urges all visitors to remove jewellery, watches and large piercings to protect the safety of themselves and others when using the waterslides. Lockers are available at just 3 euro to ensure all possessions are safe whilst visitors are using the park. Siam Park also holds typical height restrictions of at least 1.42m, so please be aware of this when taking younger children to the park to avoid disappointment.
See also: Fun and adrenaline under the moon of Siam Park in Costa Adeje Tenerife