A total of 36 Canarian cheeses have been awarded at the World Cheese Awards 2017, according to data provided by Guild of Fine Food, the organizing committee of the contest, published this weekend on its website. The awards obtained by the productions of the archipelago in this international competition, held in London, are divided into four super golds, seven golds, nine silvers and 16 bronzes.
The Minister of Agriculture, Livestock, Fisheries and Water of the Government of the Canary Islands, Narvay Quintero, congratulated the winners and highlighted the excellent results achieved by the cheeses of the islands, "which place them among the best in the world and that guarantee the great quality of Canarian products, in addition to the effort and know-how of farmers and cheesemakers".
A total of 3,001 samples from all over the world competed in this event, reference contest for the sector at international level, which were valued by a tasting committee composed of about 250 professionals of different nationalities through the blind tasting system.
Canarias has also participated in the contest with five tasters who have been part of the jury that awarded these awards, among which was a specialist of the Canary Institute of Agrifood Quality (ICCA) and the General Directorate of Livestock.
The cheeses awarded with super gold were cured of goat La Gloria; cured goat with oregano from Quesería Montesdeoca; Bolaños Isla bonito smoked and Bolaños de Ebeña Lomo del Palo, both from Bolaños Cheese.
The golds went to Maxorata cured paprika from Grupo Ganaderos de Fuerteventura; semi-cured cheese Flor Valsequillo, from SAT Valsequillo Flower Cheese; Cured Finca Fuente Morales; Cured Lomo Gallego; Vulcano cheese, from Finca de Uga; Maxorata cured paprika and Maxorata semicurado pimentón, both from Grupo Ganaderos de Fuerteventura. This last company also obtained another gold for its cured Tobar del Oso cheese, which is not made in the Canary Islands.
To these awards we must add the silver medals, which recognized the quality of the smoked Tofio tender and the semi-cured Pumice Selectum, from Grupo Ganaderos de Fuerteventura; Cortijo Las Hoyas cured of sheep; cured of sheep with rosemary, cured mixture aged rum and mixture cured with cinnamon, the three of Quesería Montesdeoca; Madrelagua cured paprika; Semi-cured with paprika Lomo Gallego, Chacón e Hijo; and Angelita semi-cured cheese.
The bronzes went to Maxorata tierno and El Tofio cured paprika, from Grupo Ganaderos de Fuerteventura; Semi-cured Tinache of the Association of Artisan Cheese Shops of Lanzarote (AQUAL); semi-cured with Caprican paprika; Bolaños Pajonales Paprika, Pajonales cured of goat, and Bolaños Fagagesto duro, of Bolaos Cheese; semi-cured goat paprika, semi-cured goat smoked, cow semi-cured, cow's cured and spreadable goat cheese, all five from Quesería Montesdeoca; semi-cured goat with gofio El Isorano, from Quesería El Guanche; Cortijo de Galeote cured of sheep; cured Guedes artisanal mix; and Finca de Uga cheese.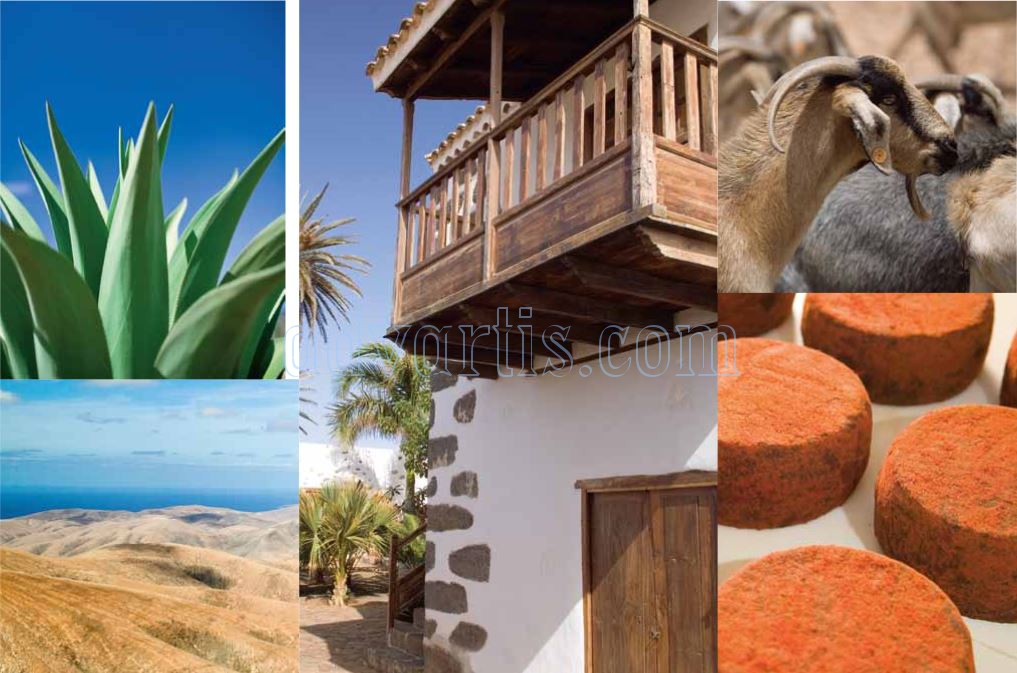 By islands, the prizes are distributed in 16 prizes obtained by cheeses made in Gran Canaria, ten in Tenerife, seven in Fuerteventura and three in Lanzarote. Quesería Montesdeoca has been the most distinguished Canarian company to achieve a total of 9 awards.
The Montesdeoca Artisan Cheese Factory returns from the World Cheese Awards with the first prize for its cured goat cheese and oregano plus seven medals
Recently, the cheesemaker Adeje Montesdeoca participated in the World Cheese Awards, which this year moved to London. This edition brought together buyers and sellers of the dairy industry from around the world. This is the largest cheese contest in the world, involving more than 3,000 references from 33 countries.
The Canary Islands obtained an important positioning; the prizes were distributed in 16 prizes obtained by cheeses made in Gran Canaria, seven in Fuerteventura, three in Lanzarote and ten in Tenerife where the Artesanaal Montesdeoca Cheese Factory was the most distinguished when it won a total of 9 prizes.
For the mayor of Adeje, José Miguel Rodríguez Fraga, "the courage of this company is unprecedented: it is the result of effort, risk, work and determination to do things well, with care and affection. to generate jobs, harvest important recognitions and remind us of something very important, our products are quality because they take great care of the raw material and those who make it, they are companies like the Artesianal Montesdeoca cheese factory, which added to our tourist industry, make that Adeje is a productive, prosperous and attractive municipality for new businesses ".
Among the awards received by Montesdeoca highlights the "Super Gold" award for his cheese "Cured Cabra and Oregano". They also won three silver prizes for the cheeses "Cured Mixture Macerated in Rum", "Cured Oveja Romero" and "Cured Mixture Canela", in addition to four other bronzes with "Semicurado Vaca", "Fresco Untable", "Semicured Smoked" Goat "and" Semicurado Paprika Goat ".
"It is a pride for our small family business, to have obtained all these awards, as we position ourselves among the 66 best cheeses in the world and that gives us great joy", detailed from Montesdeoca.
Those interested in acquiring these varieties of cheeses can do so in the own cheese factory, located in the neighborhood of Tijoco Bajo, specifically, in the Llano de las Flores rise, fifty meters from the gas station. You can also find them in the Agromercado de Adeje, which opens its doors on Wednesdays from three to seven in the afternoon and Saturdays and Sundays from eight and until half past one in the afternoon, in the large areas of the municipality or through the webpage quesosmontesdeoca[dot]com.