The second and informal restaurant of the Basque chef at the Ritz Carlton Abama hotel in Tenerife.
In mid-July 2016, chef Martín Berasategui inaugurated Txoko inside the Abama hotel, in the south of Tenerife. An informal place in contrast to the large MB restaurant that runs inside the same hotel and which boasts two Michelin stars, the most important gastronomic claim of the island.
Under the supervision of his right hand, chef Erlantz Gorostiza, and the management of chef José Castro, directly responsible, in his new brand has assumed the commitment to produce a list of dishes that bet on traditional Spanish cuisine, with proposals such as Croquettes, wild potatoes, salad, cannelloni and corns. And also tapas like the mussels with cilantro or the octopus on cream of potato.
At the hands of chef Berasategui and his Executive Chef Erlantz Gorostiza, Txoko introduce authentic Spanish gastronomy and hospitality at its very best. Berasategui comments "Txoko is a place where we cook for family and friends, inspired by precious childhood memories of time at my parents' restaurant Bodegón Alejandro, a legendary legacy and proudly one of San Sebastian's culinary institutions. Txoko will be a temple to the finest produce, materials and culinary nostalgia, a place to meet the people we choose and love to share unforgettable moments."
Complex purpose given the international guests that in a high percentage visits it. "It is not easy to write a letter that Spanish and foreigners like. Our dishes are submitted to very different judges. Some recipes like callus almost always pose problems. We have had to make concessions to cosmopolitan recipes, "they say. Despite such conditions, the new Txoko does not stop breaking records. It does not close any day of the week and since its inauguration it serves an average of 80 daily dinners (more than 2,000 a month) with an average price of about 50 or 55 euros per person. It is worth starting with one of the cocktails that Jacobo Melián prepares with success.
To eat, dishes or portions to share subject to the seasons. They are magnificent croquettes, mushrooms, ham or squid; The carpaccio of garniture with the red mojo is well seasoned, and the tartar de sirloin with the signature of butcher Luismi is very well done.
The letter, which in many ways recalls a bar slate, pays attention to Iberian chacines (ham, chorizo ​​and loin) and cheeses. In another section, to oysters and salads. The salad is outstanding and only the bravas are discreet. Succulent the baked pompano with a fake calamari risotto, and not quite managed the canard of pularda.
Among the meats, a magnificent grilled entrees of simmental race harmed by a background of smoke, which is accompanied by peppers in tempura and a delicious mashed potatoes of the island.
The desserts (rice with milk, baba with rum syrup and cream ice cream), in the same line, round up a room that complement Alberto Rojas in the room and Rodrigo González in charge of the winery. A place where prices and quality play in reasonable parameters.
With heavy influences of Spanish culture and spirit, the new restaurant offer guests a space designed to embrace the love and performance of eating. Long trestle tables of walnut wood inspired by buzzing taverns sit within a fresh and contemporary design, incorporating crystal accents and black and white geometric ceramic tiling. A bar area will welcome guests to enjoy pinchos and tapas and TXOKO's wine cellar will offer the perfect accompaniment to its menu. Berasategui's brand new menu at TXOKO can be enjoyed year round at The Ritz-Carlton, Abama, Tenerife.
Txoko
Address: Hotel Ritz Carlton Abama. Road TF-47, km 9. Guia de Isora (Tenerife).
Telephone: +34 922 12 60 00.
Closed: no day.
Price: between 50 and 55 euros per person. Croquettes, 12 euros. Tartar de sirloin, 22 euros. Baked grouper, 26 euros. Rice with milk, 8 euros.
Open from 6 p.m. to 11 p.m.
Dress code Casual Elegant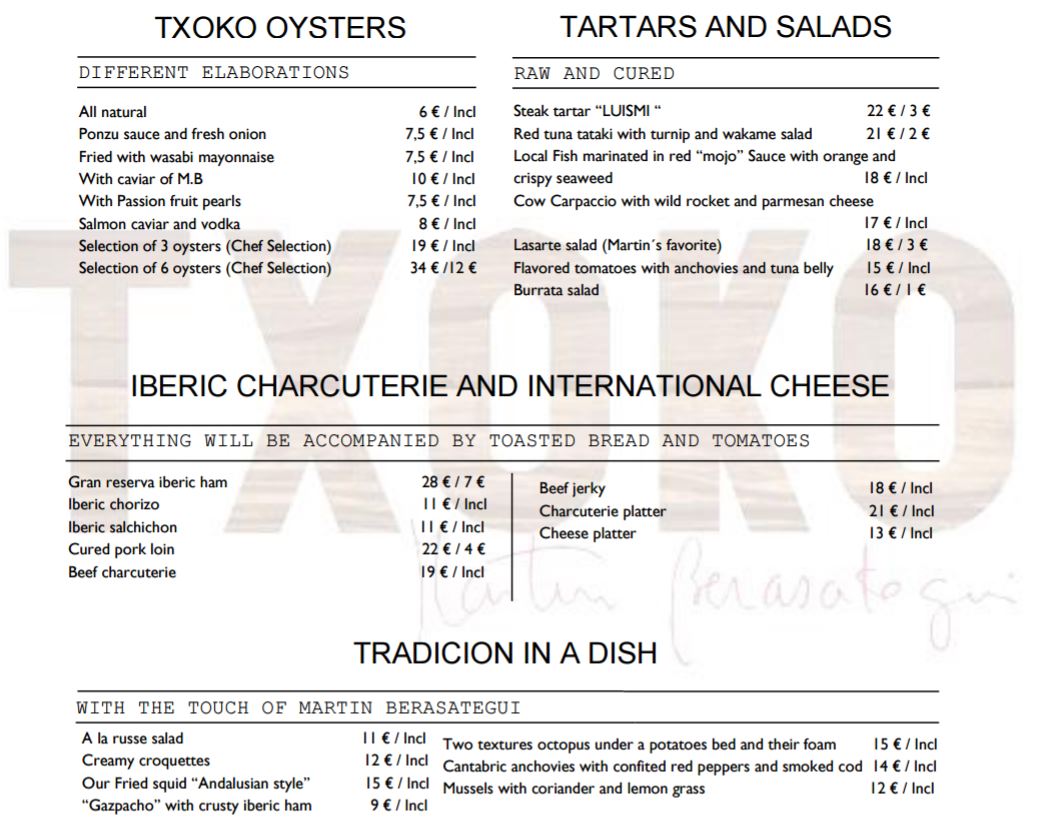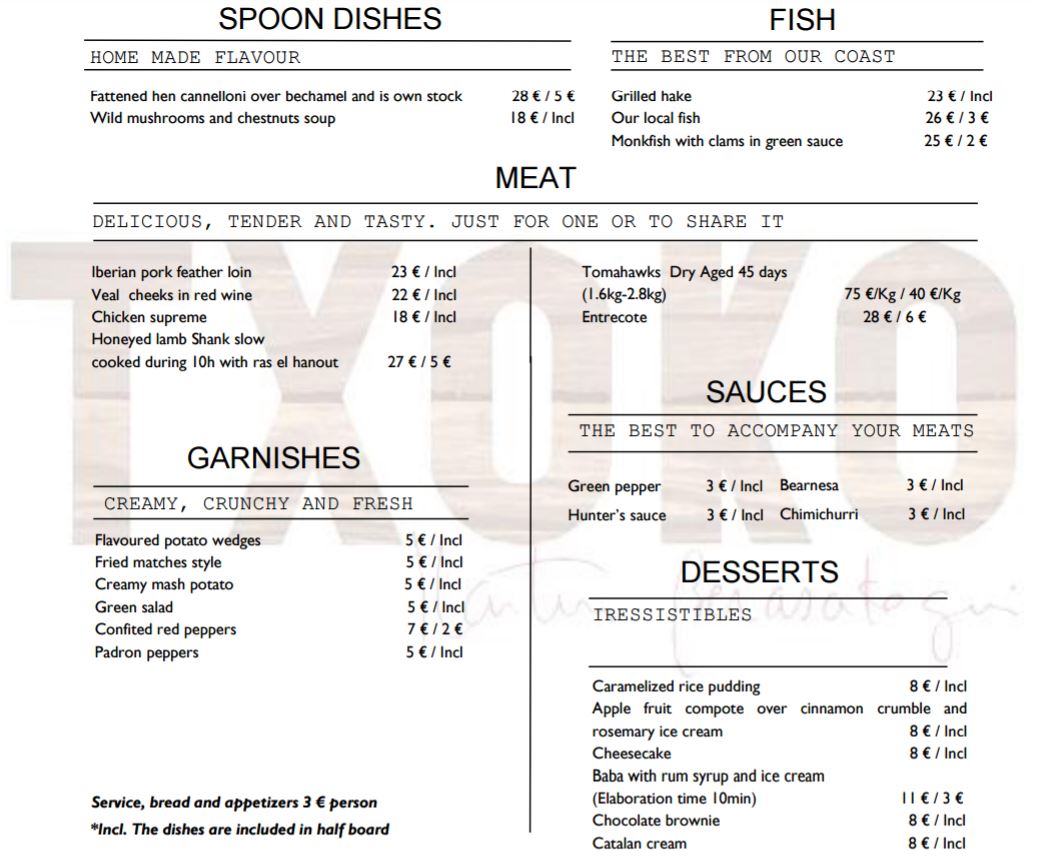 Courtesy of El Pais