Duplex for sale in Tenerife
---
Looking for a duplex for sale in Tenerife?
Duplex is an apartment on two floors connected by an inner staircase.
EUR 279 000 - Duplex in Tenerife
2 bedrooms duplex for sale in Paraiso de Palm Mar, Tenerife, Spain. One bathroom, one WC, three terraces and roof terrace. Fantastic views. Interior is 86…
More Details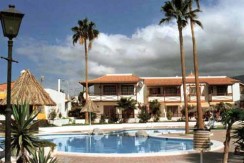 EUR 460 000 - Duplex in Tenerife
This is a duplex apartment (2 floors) located in very close to the beach del Duque in south Tenerife.
More Details
EUR 515 000 - Duplex in Tenerife
3 bedroom duplex apartment for sale in an exclusive area of Playa del Duque in complex Bellamar II, Costa Adeje, Tenerife. Duplex is an apartment…
More Details