Tenerife Airports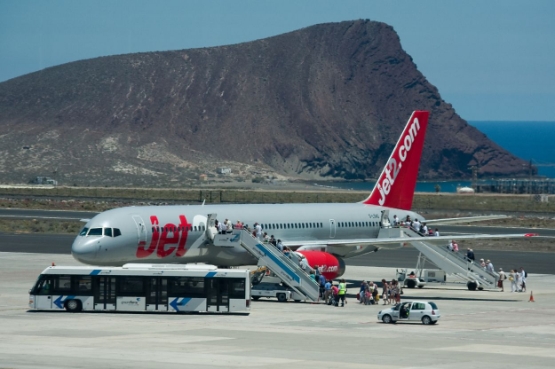 Tenerife has two airports, the busier international airport in the south (IATA: TFS, ICAO: GCTS) is "Reina Sofia" and the airport in the north (IATA: TFN, ICAO: GCXO) is "Los Rodeos" located in the municipality of San Cristobal de La Laguna and more commonly used by Spanish and Scandanavian services.
Tenerife South Airport is located in San Miguel and Granadilla de Abona and was opened in 1978 by Queen Sofia of Spain, whom is dedicated the Tenerife airport. Tenerife Airport was built as a consequence of North Tenerife airport did not meet the technical conditions sufficient due to weather in the area.
Passengers from Tenerife airport can easily fly to major European cities like London, Paris, Belfast, Lisbon, Nantes, Rome, Milan, Pisa, Moscow.
Low cost airline Ryanair, the first low cost company in the world, announced last days a new winter sun route between Tenerife Airport and Doncaster's Robin Hood Airport.
TENERIFE SOUTH – REINA SOFIA AIRPORT (IATA: TFS, ICAO: GCTS)
Weather Tenerife south airport (IATA: TFS, ICAO: GCTS) Reina Sofia

Tenerife South Airport lies in the south of the island in the heart of the tourist area, about 60 kilometres from the capital, Santa Cruz de Tenerife.
Getting there:
By car: direct access to Tenerife South Airport from the TF-1 motorway, which links Santa Cruz de Tenerife with the south of the island.
By bus: Line 111: Santa Cruz – Tenerife Sur Airport (Reina Sofía) – Playa de Las Américas (Costa Adeje) station. Line 343: Puerto de la Cruz – Tenerife Sur Airport – Playa de Las Américas (Costa Adeje) Station. Line 450: Playa de Las Américas (Costa Adeje) Station – Tenerife Sur Airport – San Isidro. Bus stop: opposite the arrivals gate of departure terminal
By taxi: there is a taxis rank just at east side of arrivals terminal. Average fares: Playa de Las Américas (€24), Los Cristianos (€22), Santa Cruz (€75), Puerto de la Cruz (€100).
General Information Phone: 922 759 000
Tourist Office Phone: 922 392 037
Lost Luggage
Phone: 922 759 391 – Iberia Handling-
Phone: 922 759 054 – Ineuropa Handling –
Medical Services Phone: 922 759 305
Taxi Rank Phone: 922 759 009
Police Station Phone: 922 759 357
Customs Phone: 922 759 323
Tenerife car hire
If you prefer to be yourself who drive, you can choose to rent the vehicle in Tenerife Airport of your choice, whether motorcycles, cars, vans, luxury vehicles, or 4×4. Check the car rental companies in Tenerife Airport.
CICAR
Phone 922 759 329 ; Fax 922 759 471
IBERIA
Information and Reservations
Phone: 922 759 285 – Fax: 922 753 351
Domestic Information
Phone 922 759 375/ 922 759 392
International Information
Phone 922 759 370/922 759 278
Where to buy a TITSA bono at Tenerife south airport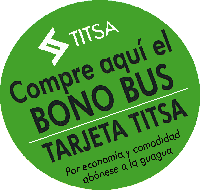 You can purchase a TITSA Bono at Tenerife South Airport, currently at a shop called La Alpizpa located next to The Gift shop, about mid-way along the front hall, close to the Airport Information desk. If unsure, simply ask at the Airport Information desk for location.
The TITSA Bonovia ticket is available at the South airport from the last shop at the departures end – La Alpizpa opposite gate 47. This is a daft place – it's over 2 minutes walk from arrivals to the shop and 2 minutes back to the bus stops! The shop is open 10:00-18:00. Telephone: + 34 922 75 92 45
TENERIFE NORTH AIRPORT – AIRPORT LOS RODEOS(IATA: TFN, ICAO: GCXO)
Weather Tenerife north airport (IATA: TFN, ICAO: GCXO) Los Rodeos

The first aircraft landed in Los Rodeos in 1929, the terminal is completed in 1943 and in 1946 it opened to traffic. The airport became the main gateway for tourists, also being essential for the islands´ communications. It has been modernized several times to adapt itself to the changing needs of users and aircrafts. In 2010, they moved just over four million passengers, almost sixteen thousand tons of cargo and 61.000 operations.
Centralita AENA Informacion Phone: 922 635 800
BINTER CANARIAS
Reservas 24 h. Phone 902 391 392
Binter Canarias
Phone: 922 635 653 / 264 822 Fax: 922 253 542
Station Chief Phone: 922 635 892 / Fax: 922 630 639
Information / Lost & Found Phone: 922 957 022
Tickets / Reservations Phone 922 635 879 / 922 257 745
Islas Airways
Tfno. 902 477 478
AIR EUROPA 922 256 009
AEROCLUB DE TENERIFE 922 637 877
Tenerife car hire
CICAR
Phone 922 632 642; Fax 922 630 375
Distance Chart for Tenerife
Journeys in kilometres on the Tenerife
| | | | | |
| --- | --- | --- | --- | --- |
| | SANTA CRUZ DE TENERIFE | PUERTO DE LA CRUZ | PLAYA DE LOS CRISTIANOS | LOS GIGANTES |
| | Kms. | Kms. | Kms. | Kms. |
| SANTA CRUZ DE TENERIFE | – | 41 | 77 | 93 |
| PUERTO DE LA CRUZ | 41 | – | 81 | 53 |
| PLAYA DE LOS CRISTIANOS | 77 | 81 | – | 40 |
| LOS GIGANTES | 93 | 53 | 40 | – |
| AEROPUERTO TENERIFE NORTE | 10 | 27 | 88 | 82 |
| AEROPUERTO TENERIFE SUR | 66 | 111 | 27 | 55 |
| ADEJE | 84 | 76 | 11 | 24 |
| BUENAVISTA DEL NORTE | 76 | 42 | 74 | 39 |
| CANDELARIA | 18 | 59 | 59 | 75 |
| EL MÉDANO | 62 | 107 | 23 | 51 |
| GARACHICO | 70 | 36 | 68 | 33 |
| GUÍA DE ISORA | 93 | 56 | 22 | 19 |
| GÜÍMAR | 27 | 68 | 56 | 96 |
| ICOD DE LOS VINOS | 60 | 26 | 58 | 30 |
| LA LAGUNA | 9 | 28 | 87 | 83 |
| LA OROTAVA | 39 | 9 | 84 | 59 |
| LOS REALEJOS | 48 | 10 | 75 | 50 |
| EL TEIDE | 102 | 84 | 63 | 43 |
| PLAYA DE LAS AMÉRICAS | 75 | 85 | 4 | 29 |
| SANTIAGO DEL TEIDE | 112 | 39 | 39 | 11 |
| VILAFLOR | 80 | 125 | 41 | 69 |
Also see: