Tenerife South airport (Spanish: Aeropuerto de Tenerife Sur) located within the Granadilla de Abona city limits, in the south of the island and 60 kilometers away from Santa Cruz, the capital. It is, along with Los Rodeos, one of two airports serving Tenerife. The towns surrounding the airport are San Isidro to the northeast, El Medano to the southeast and Los Abrigos to the southwest. To the south of El Medano is the Montaña Roja (Red Mountain) protected area and, further to the east, the Montaña Pelada (Bare Mountain) protected area.
The airport has one runway in a 08-26 orientation, with thresholds at both ends. The one closest to El Medano is designated runway 26, and the one closest to Los Abrigos is runway 08. The runway is 3,200 meters long and 45 meters wide. The airport has 44 parking stands for commercial aircraft (36 remote and 8 jet bridges), 5 for general aviation and 2 for emergency helicopters.
The airport's stated capacities are 3,000 departing passengers/hour, 3,000 arriving passengers/hour and 37 movements/hour (arrivals and departures). Yearly operations are divided into two seasons: winter (October-March) and summer (March-October). The busiest months are March (winter season) and August (summer).
Tourist traffic from the United Kingdom and Germany prevails year round, supplemented by tourists from the Spanish mainland in the summer and from Nordic countries in the winter.
Since it was opened in 1978, the Tenerife South Airport has been a part of the state-owned network of public-interest airports managed by Aena Aeropuertos, S.A., since 8 June 2011. It was inaugurated by Queen Sofía, for whom it is named, on 6 November 1978. In its first year of operation it handled over one million passengers, and as of the end of 2012.
The Tenerife South airport is open 24 hours a day. It currently offers over 110 destinations. Most of its activity takes place on Fridays and during the winter season. Seventy airlines accounted for over 50 commercial operations (includes departures and arrivals) in 2012, with the remaining 140 airlines (for a total of 210) making up 2.1% of the remaining commercial operations.
Address: Aeropuerto de Tenerife Sur. 38610 Granadilla de Abona Santa Cruz de Tenerife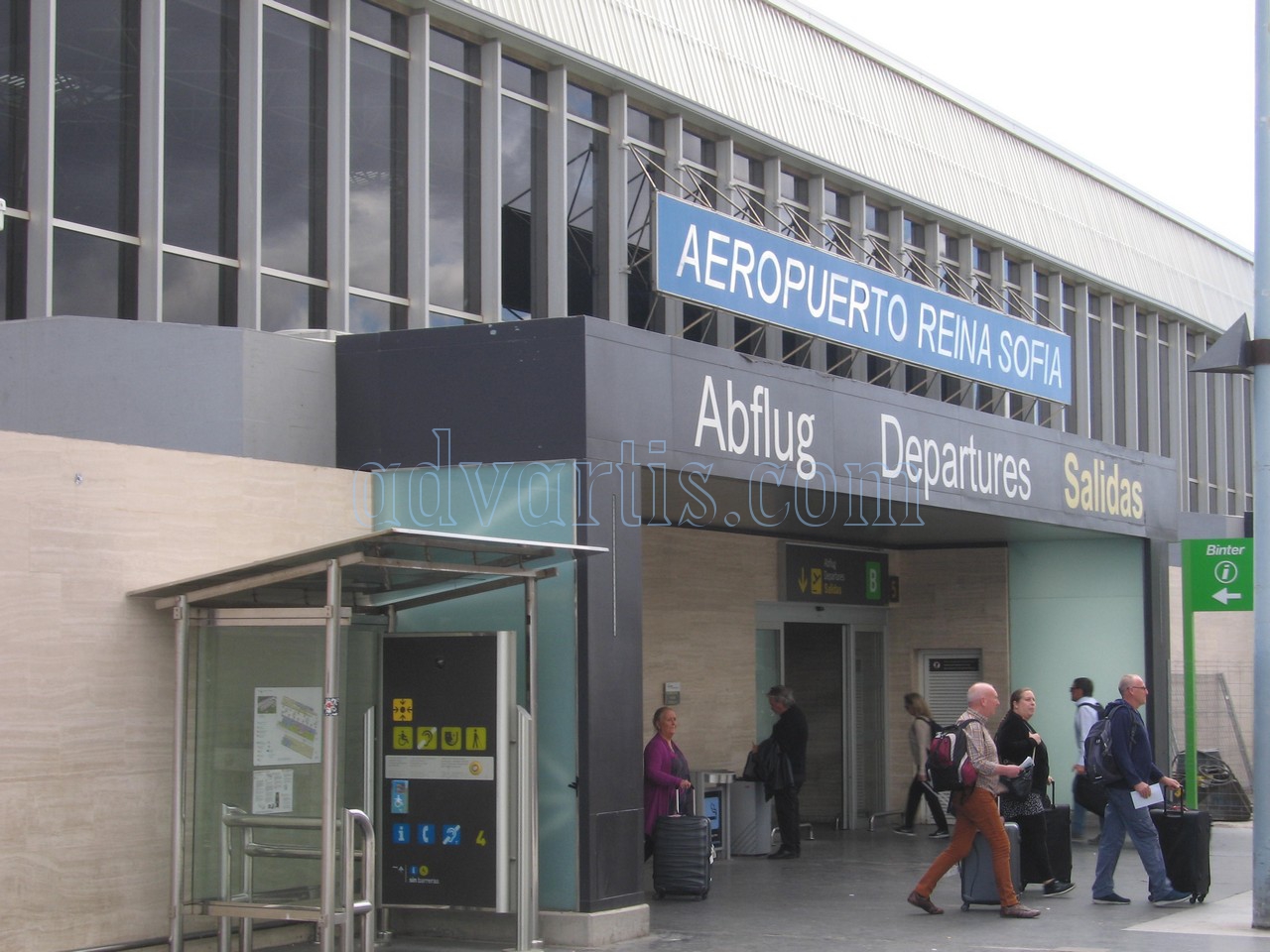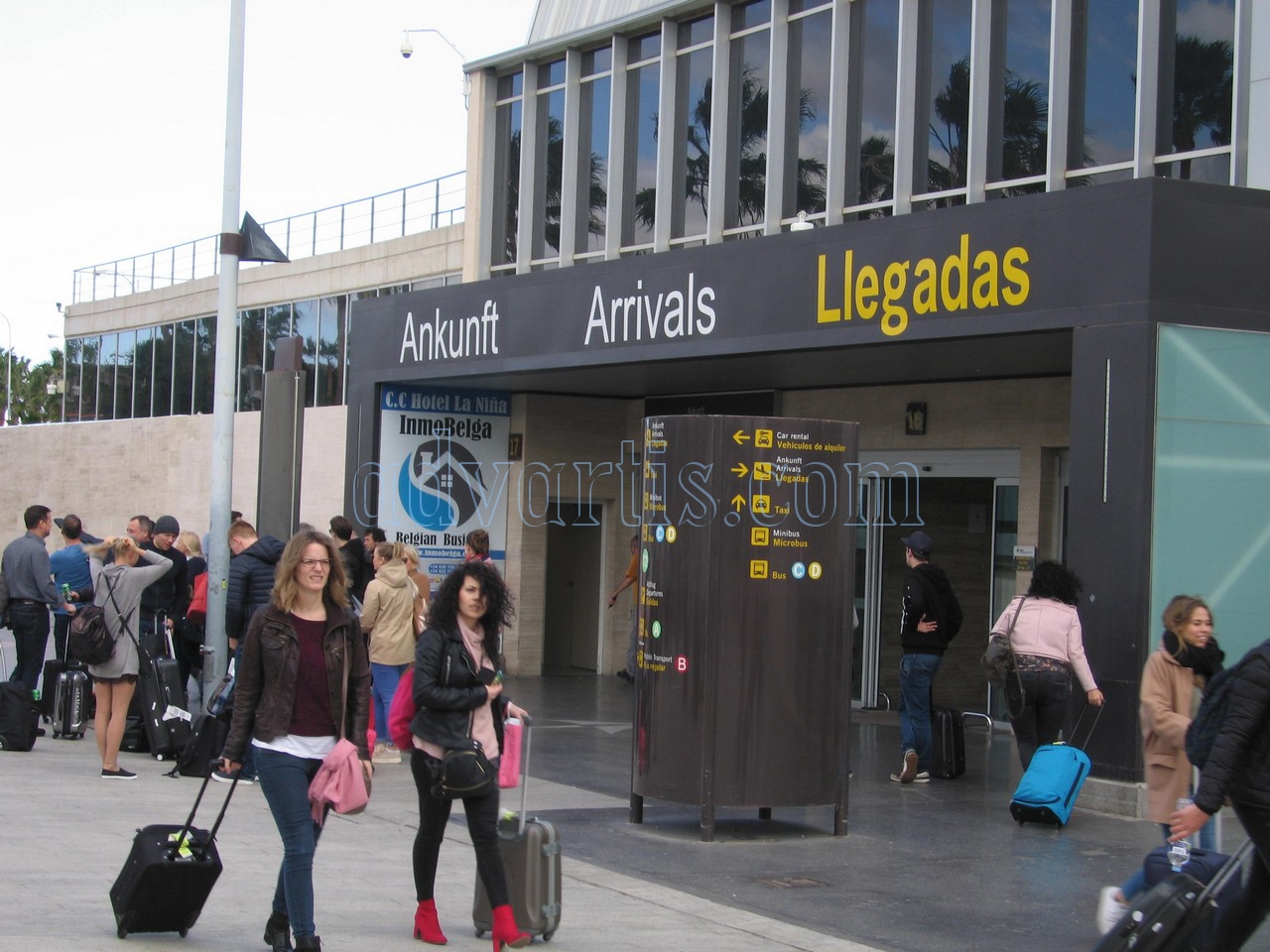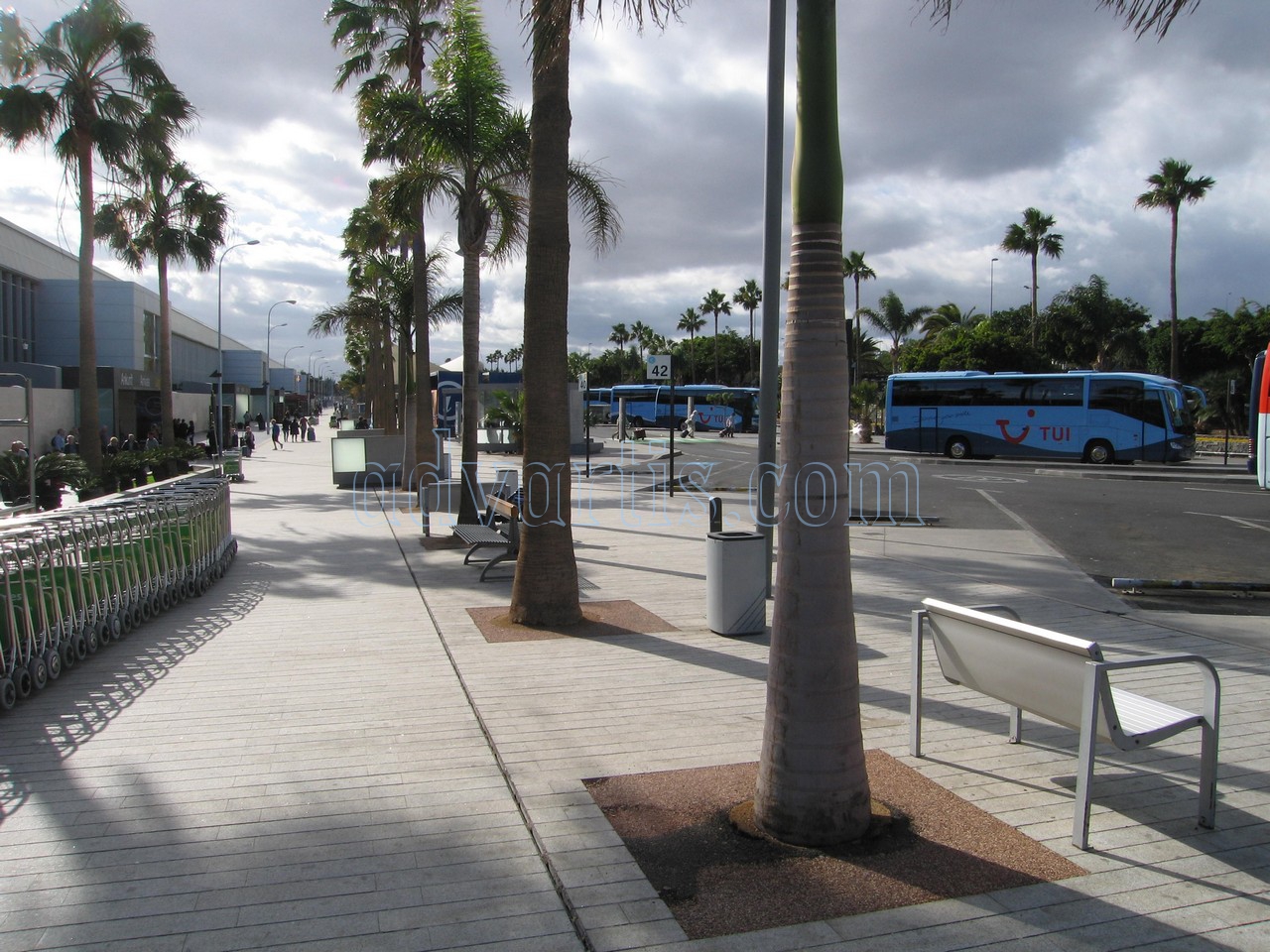 Tenerife bus in Tenerife South airport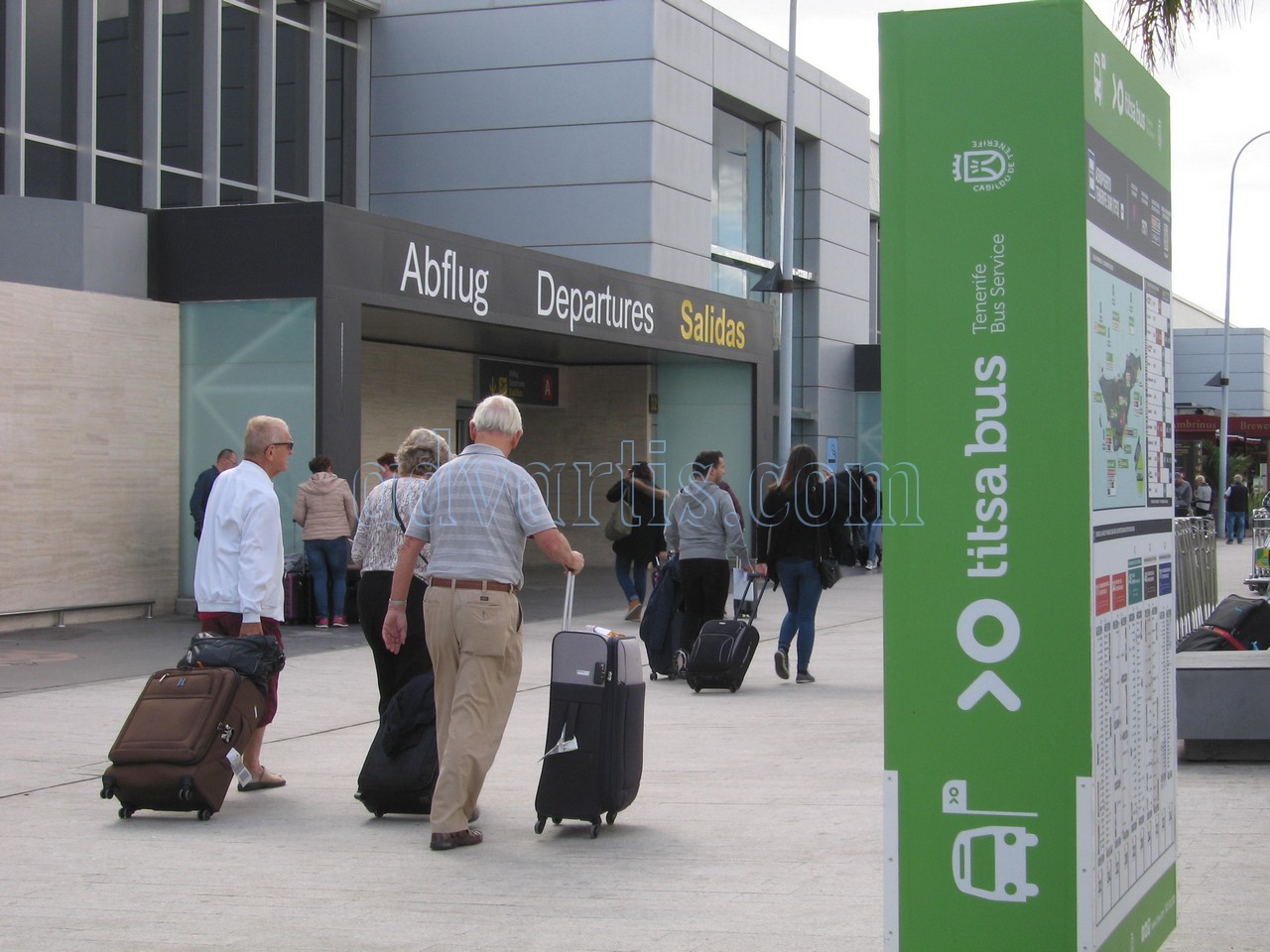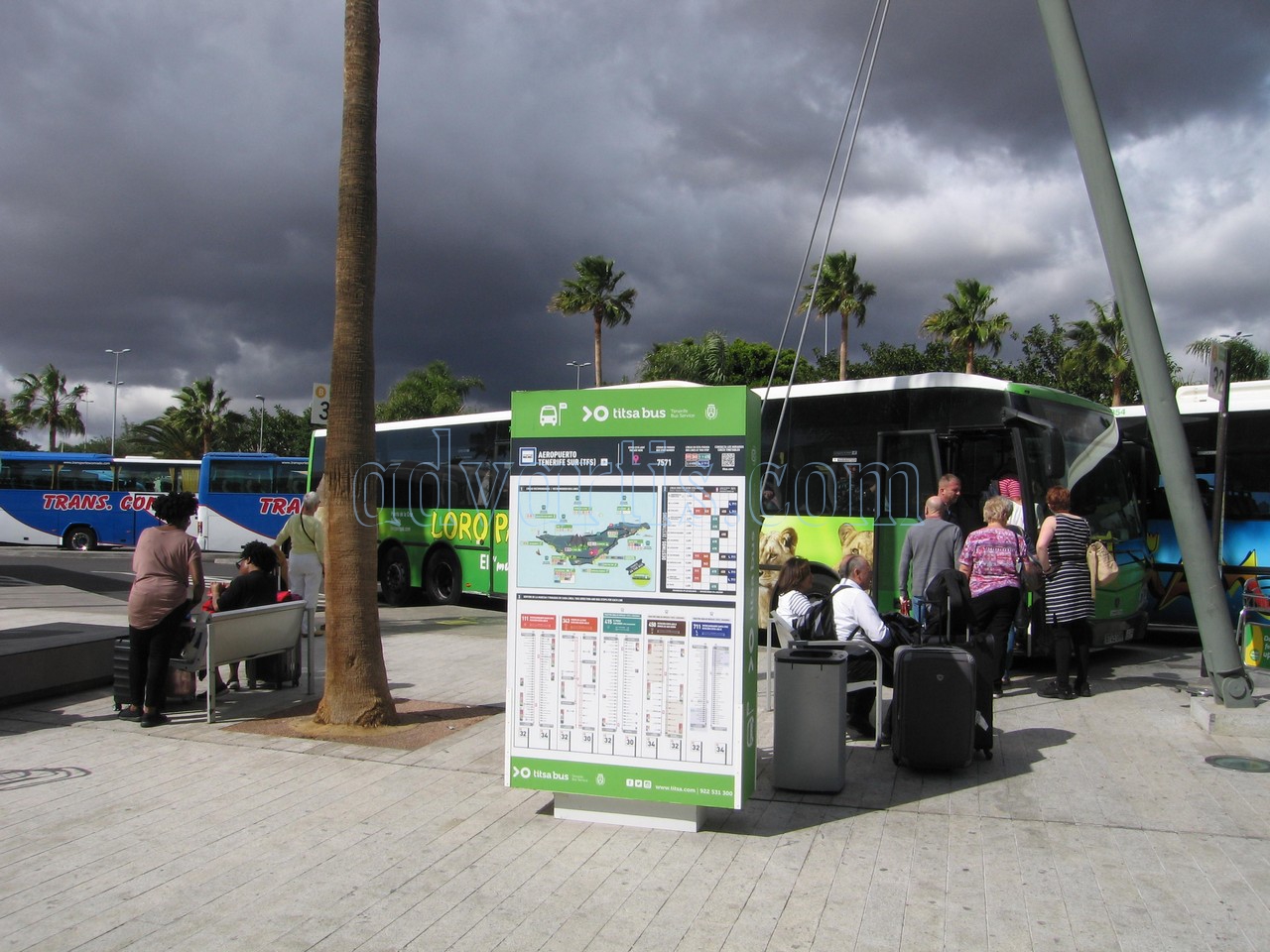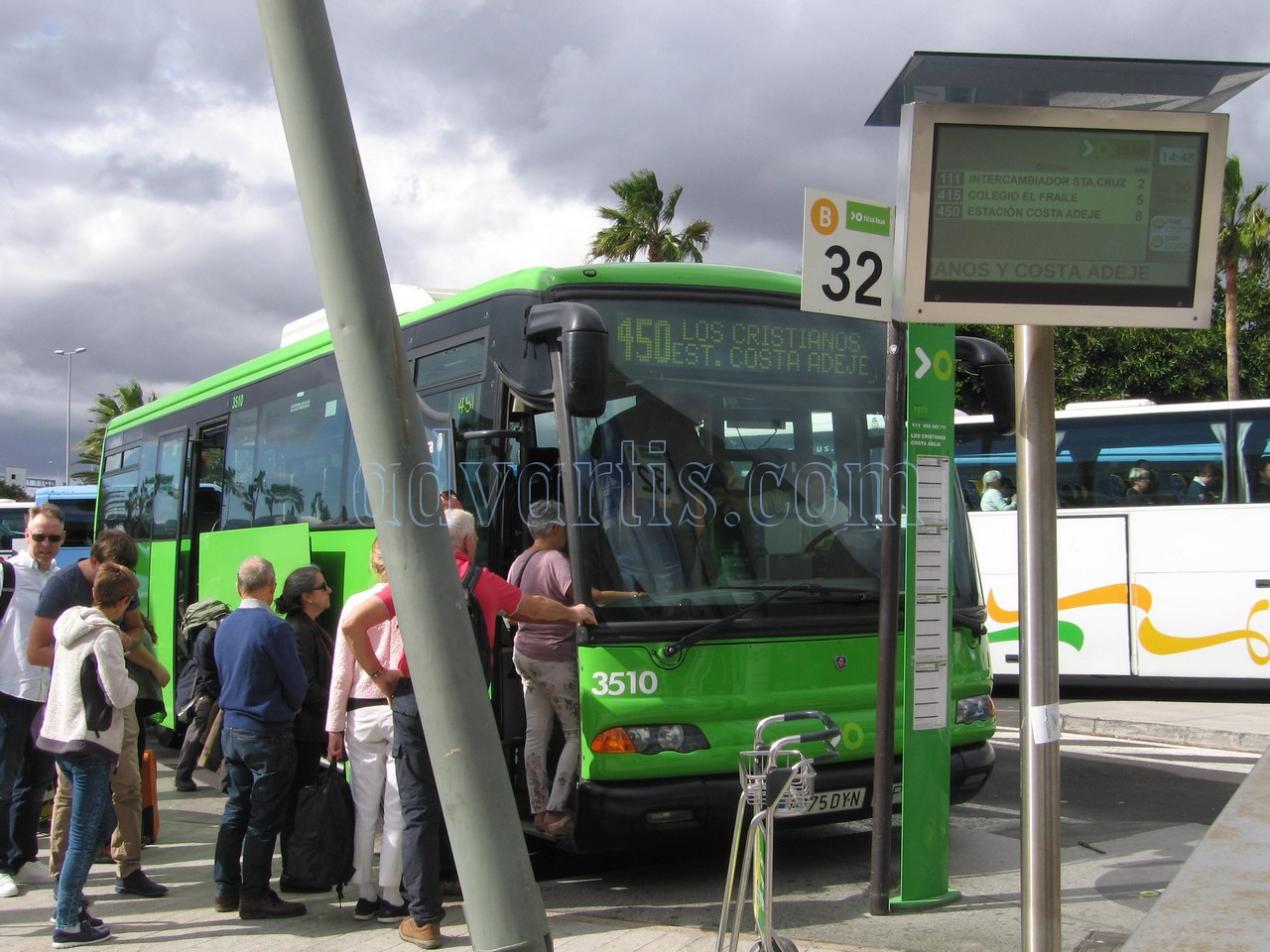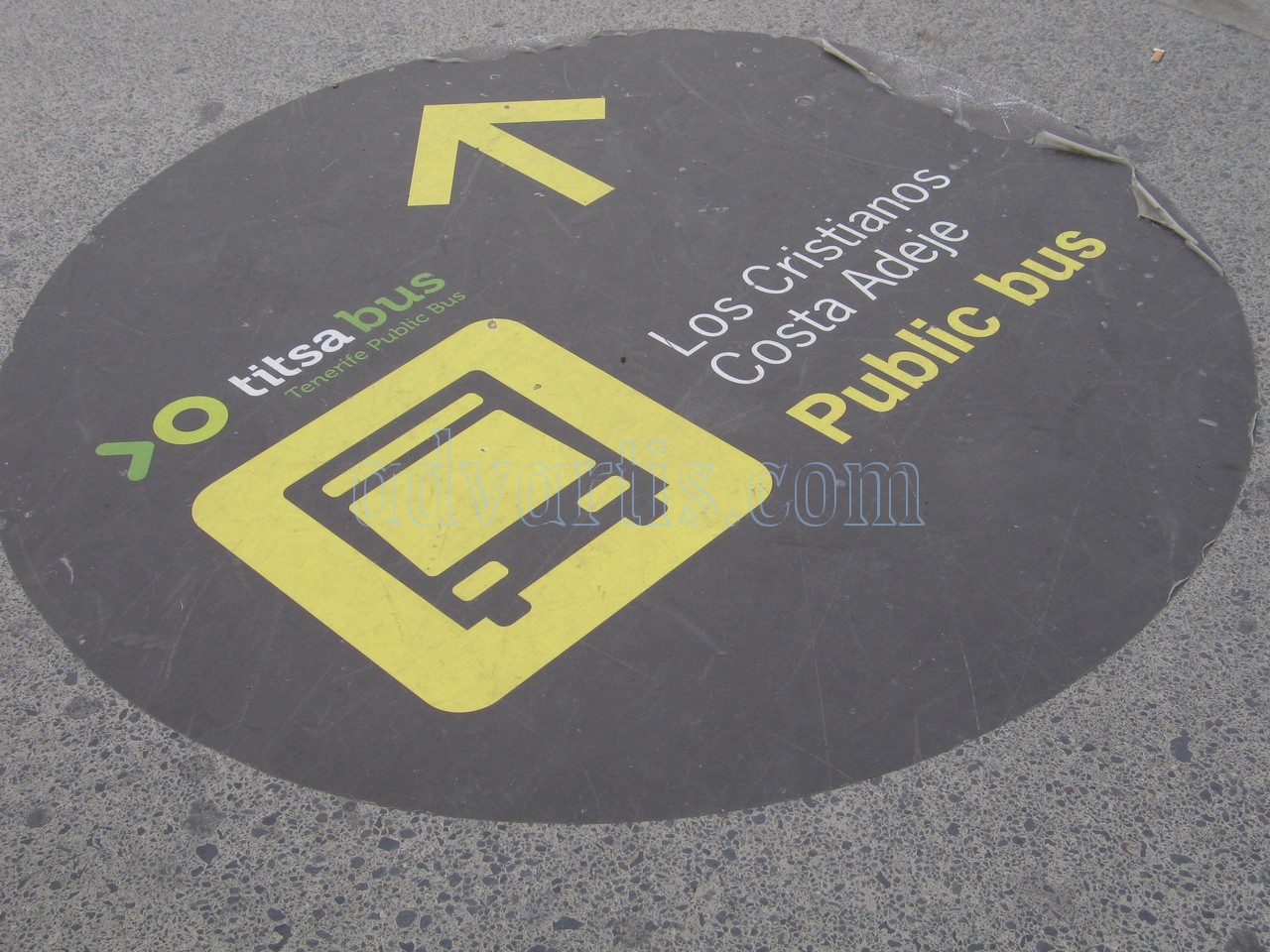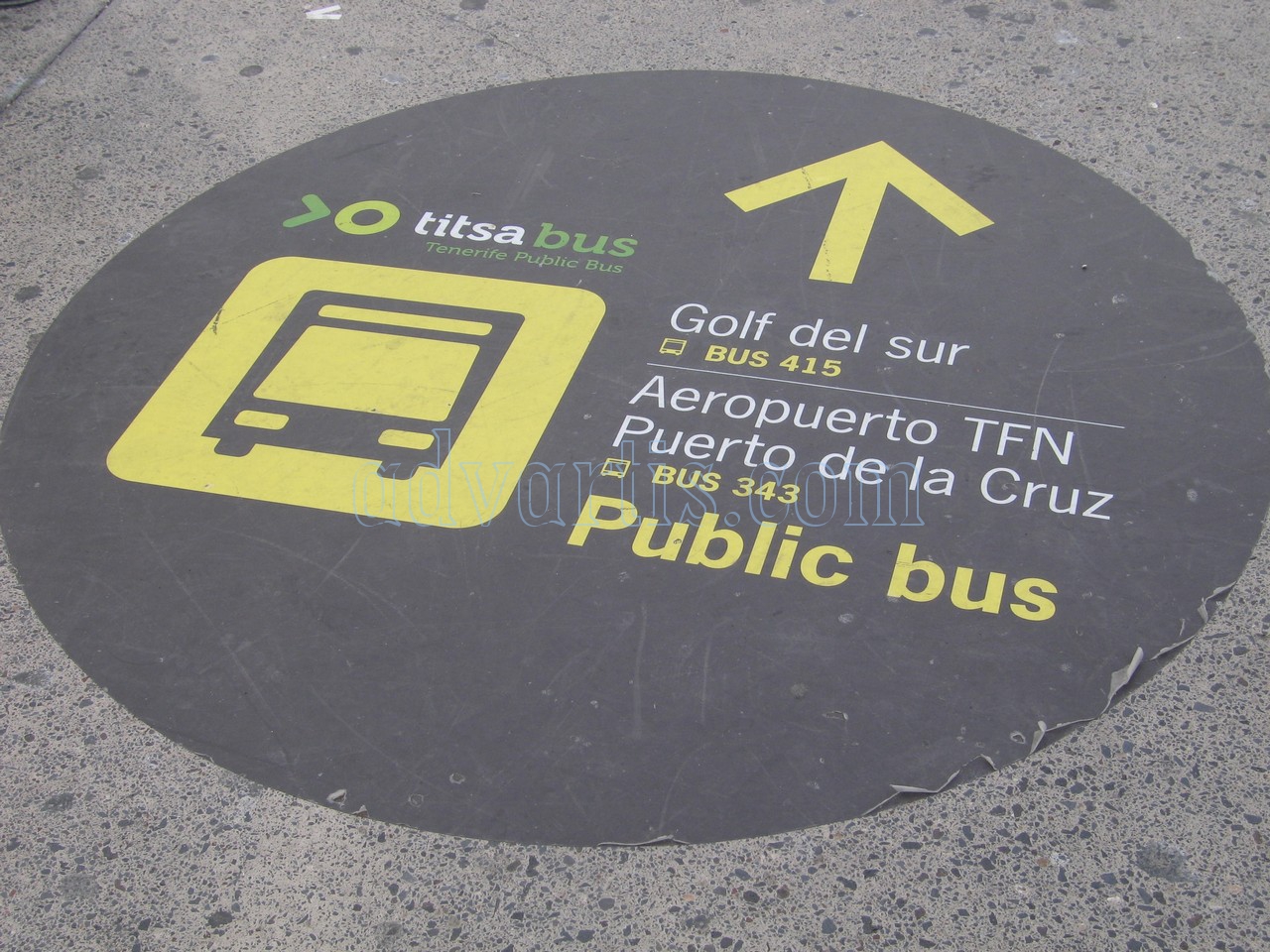 Taxi from Tenerife South airport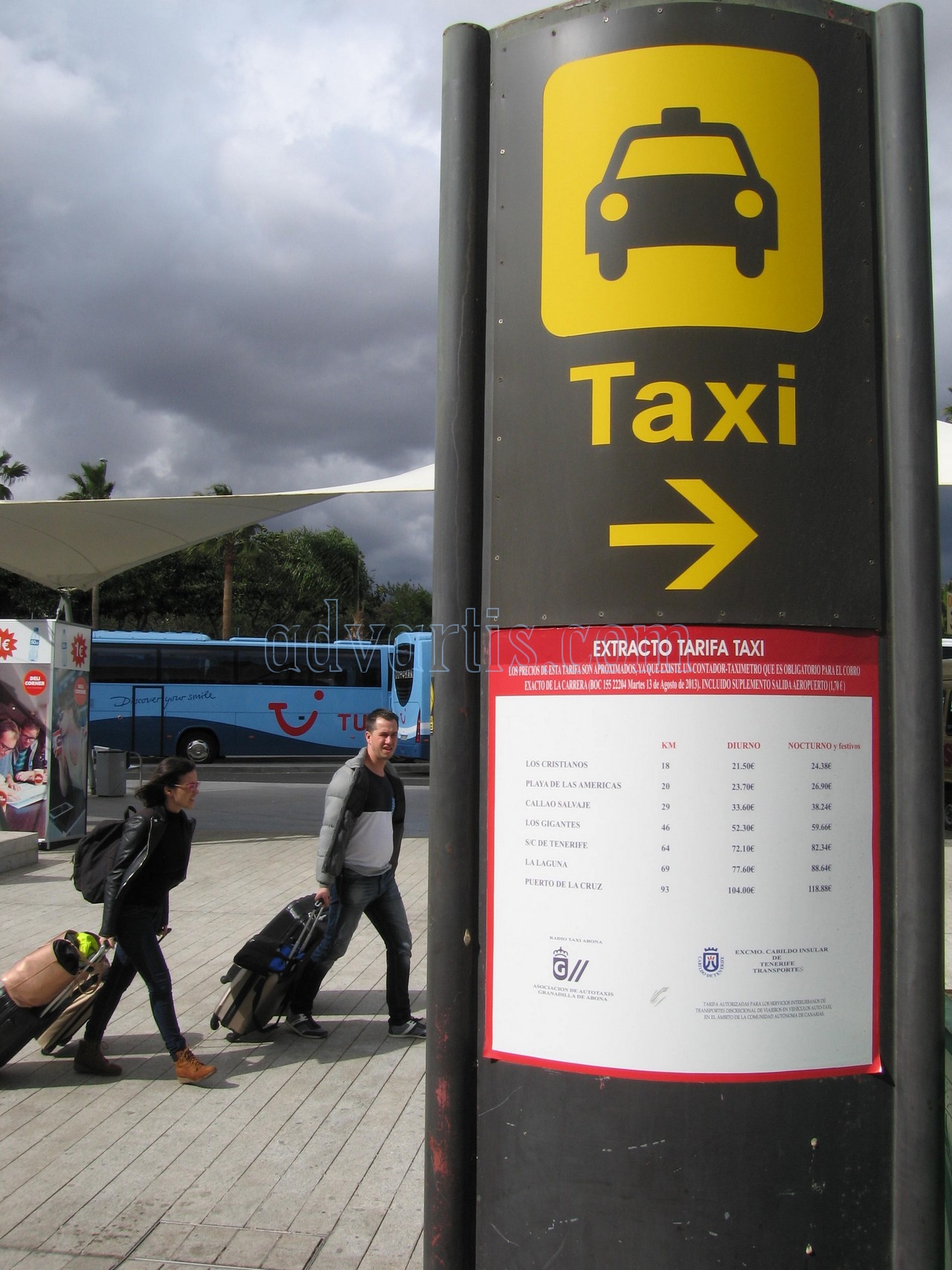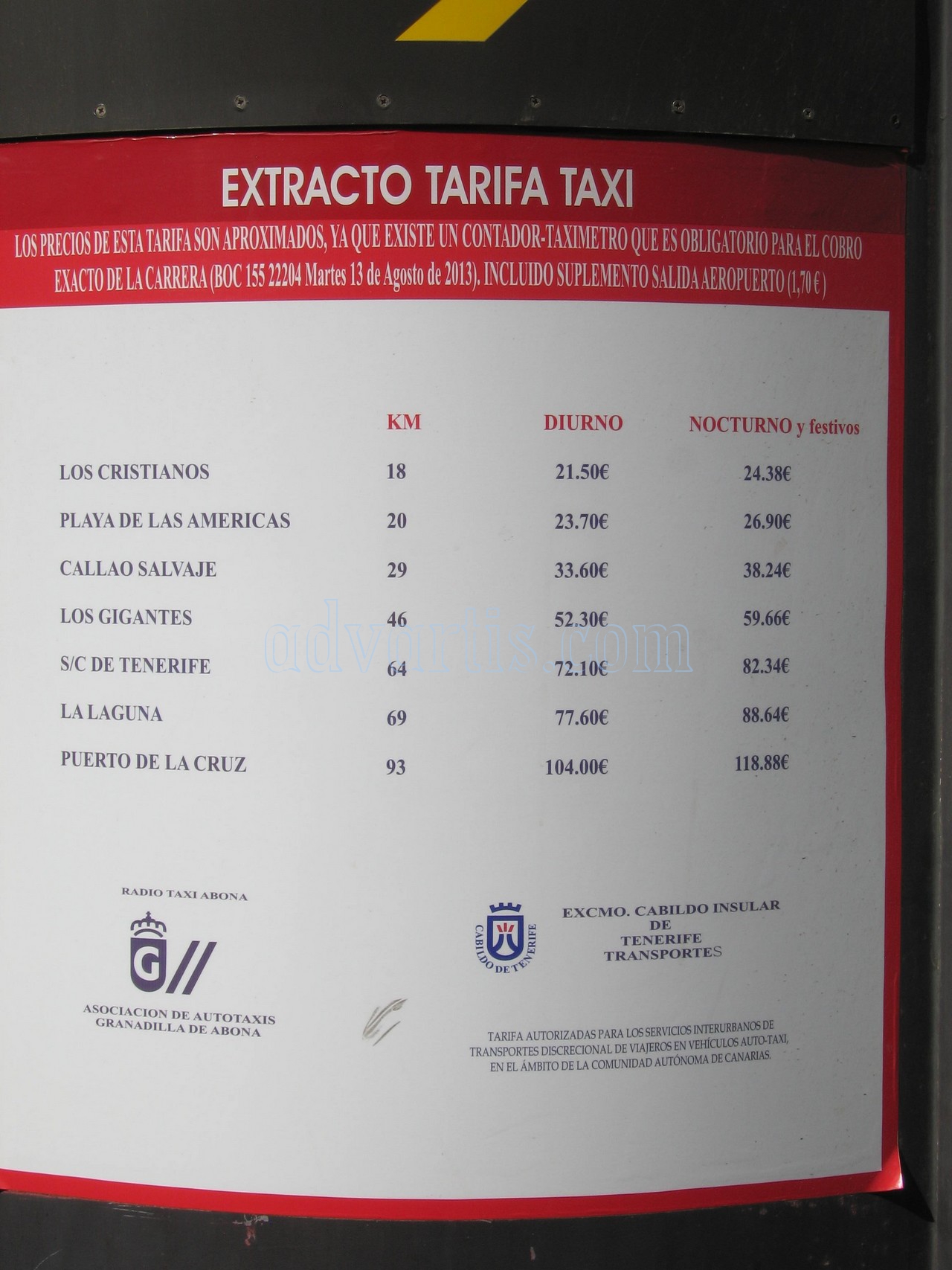 Wi-Fi (pronounced wee-fee in Spain)
Wireless internet access at the Tenerife south airport – free service with no time restrictions. Free service offered by Aena when you connect to the 'AIRPORT FREE WIFI AENA' network. You can register via e-mail, Facebook, LinkedIn or Aena Club Cliente. The login is quick, does not require codes, and gives users the option to register multiple devices.
Tenerife south airport map
Tenerife south airport – Passenger Terminal Floor 0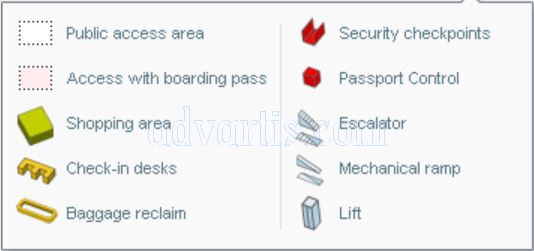 Tenerife south airport – Passenger Terminal Floor 1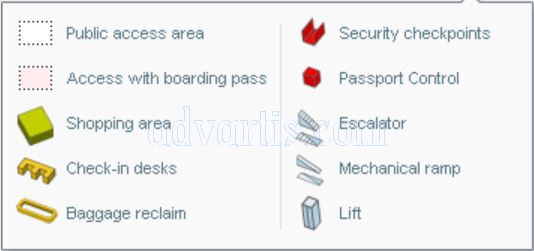 Tenerife south airport – Passenger Terminal Floor -1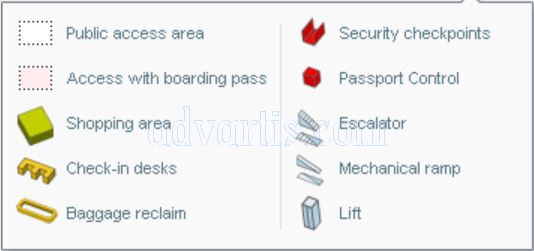 See also: Weather Tenerife South Airport (IATA: TFS, ICAO: GCTS) Reina Sofia
Photo Aena