Students and Primary begin the course in the Canary Islands on September 8, except on the island of Gran Canaria, where they will on September 9 for being insular party.
Meanwhile, Secondary Education, Vocational Training School, Teaching Elementary and Professional Music, Art and Design and Sports Education classes begin on September 12.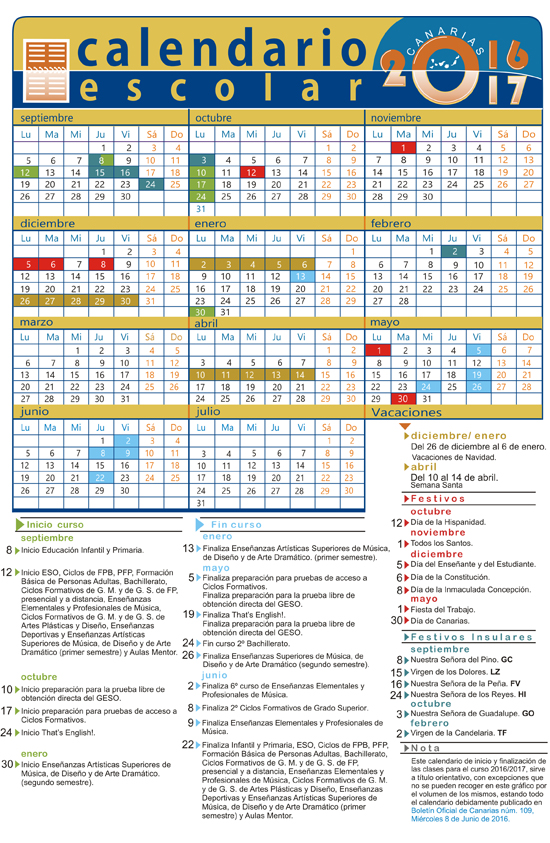 Download School calendar 2016/2017 Tenerife.pdf
Classes end on June 22, except 2nd year, which will on 24 May and 2 of the vocational training of higher degree, which ends on June 8.
Christmas holidays will be from December 26 to January 6 and Easter from 10 to 14 April.
Courtesy of Gobierno de Canarias