Looking for an apartments to rent in Tenerife? Location is everything and when it comes to spectacular scenery, a self catering apartments in Tenerife is hard to beat. Add a wonderfully mild climate and award-winning attractions, little wonder it ranks as one of the top holiday destinations. Think picturesque coastline to take your breath away. The coastal path promises invigorating walks and amazing views.
Please find below holiday apartments in Tenerife. Here you will find self-catering apartments along the south of Tenerife. Apartments of different prices with an excellent location in south Tenerife.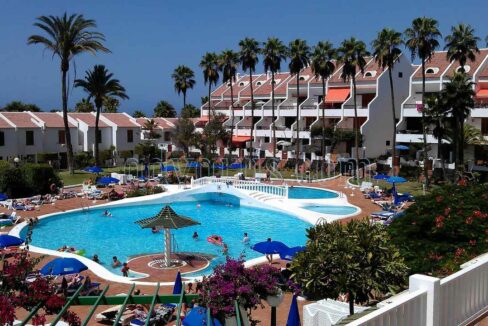 Price upon request - Apartment in Tenerife
We offer comfortable apartment to rent in the Parque Santiago II complex, located in the main tourist area of Tenerife – Playa de Las Americas.…
More Details
Latest Tenerife apartments to rent
Overview of Tenerife rentals

Apartments to rent in Tenerife are easy to filter and browse through on Advartis Tenerife Property. Whether you're looking for apartments to rent, furnished apartments, studio apartments, duplex apartments or any other rentals, you can get a list of properties based on your needs with just a few clicks.

Apartments to rent in Tenerife

Rental apartments in Tenerife on Advartis Tenerife Property are displayed with important additional information, such as property type, square footage and amenities, and the name and contact information of the real estate agent handling the property. Whether you're looking for rental apartments to rent in Tenerife, on Advartis Tenerife Property you can tell whether you're close to the amenities you need at a glance, by using the map view. And if you know exactly where you want your apartment to be in Tenerife, you can simply use the area filter you're interested in, and Advartis Tenerife Property will instantly show you all the rental apartments there. Once you've found a rental you're interested in, all you have to do to get in touch with the listing agent is check the listing detail page – all the contact information you need will be there. If you'd rather start with expert advice, getting in touch with professional agents in Tenerife is very simple on Advartis Tenerife Property. Simply go to CONTACT in the menu.

We love when our guests return again.